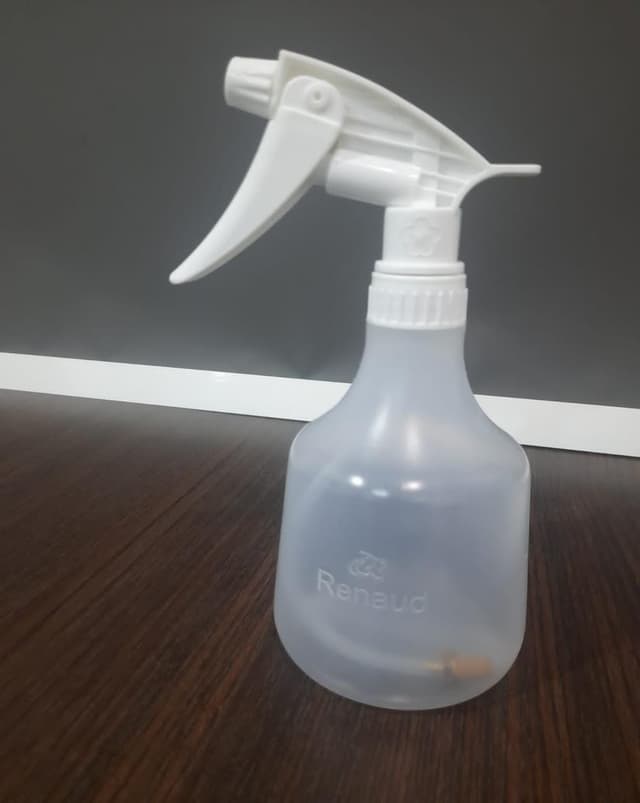 AUTOCLAVABLE SPRAY BOTTLE
Description:
Fully Auto cleavable spray bottle for industrial use
For pharmaceutical production, QC testing and clinical laboratory.
Features:
· Renaud autoclavable spray bottle (RASB) is composed of heat resistant parts can be Sterilized by high pressure stream.
· RASB has a special piston structure with excellent heat resistance and durability, And is economical for long term use.
· RASB is designed for ease of use; fine mist can be sprayed with ease.
· RASB is sterilized at 121°c for 30 minutes.
· RASB is sterilized at a high temperature of 135°c for 5 minutes.
· RASB is designed to re-use for 50 Autoclave cycles
| Cat Code | Description | Pack Size |
| --- | --- | --- |
| RBASB500M | Autoclavable Spray Bottle for Pharmaceutical production, QC Testing and Clinical Laboratory use. It can withstand temperature of 121°c for 30 minutes. | 20/pack |