About
Renaud, the leading global partner to the pharma and healthcare industry, was established on the 23rd of August, 2016. We are known for providing exceptional service strongly backed by in-depth knowledge and proficiency in related disciplines. Every day, we strive for excellence by delivering on-time professional and competent solutions with integrity, accuracy, and transparency.
We have structured our quality control to be compliant with industry standards and customer specifications. Throughout the process, our products undergo highly esoteric testing with the active participation of subject experts, industry, and regulatory authorities. We have devoted ourselves to the highest quality and standards by keeping abreast of the latest technology trends in the industry. With our rapid and responsive customer support, our customers have grown to trust organically and rely on our exemplary and steadfast service.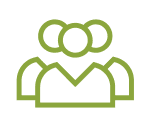 Our Clients
Hospitals, Universities, Laboratories, Industries, Pharmaceutical companies, and other Key Sectors of Health Industries
Our Goal
To provide products of the highest quality at competitive prices with prompt and friendly service to the customers.

Our Team
We are a team of dynamic and dedicated professionals with a fervent passion endeavoring to build a one-stop solution for varieties of consumable products by Using premium quality raw materials and cutting-edge technology to ensure regulatory compliance.
Methodically ensure the smooth workflow in manufacturing, supplying, and exporting of the scientific instruments. Work in tandem with varied industrial leaders while applying logistic practices to satisfy the varied prerequisites of customers.
Ask us anything here

Plot M18, Medical Device Park, TSIIC, Sultanpur, Hyderabad, India - 502319.